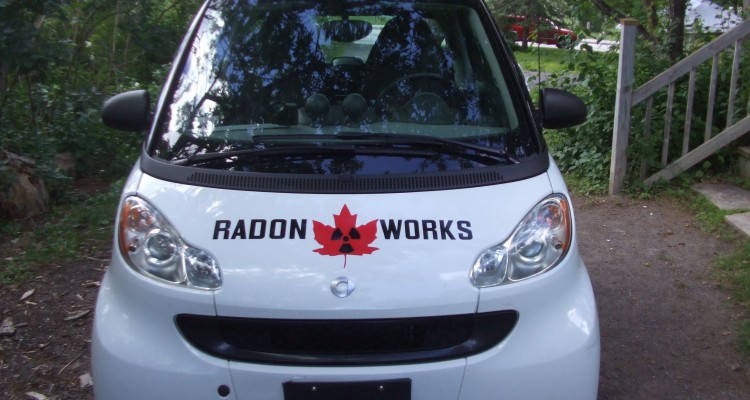 Rob Mahoney is the sole Proprietor of Radon Works; Rob has been doing Radon Remediation in the Ottawa Hull Region since 2007, when he was first asked to participate in a CMHC pilot project. The installation of that system has now become a Health Canada Standard for Radon Remediation.
Rob Mahoney has been in the Commercial HVAC design and verification business for over 20 years. He is the Commercial Consultant and IAQ Manager for one of Ottawa's oldest HVAC companies. Operating rooms, clean rooms, computer rooms, commercial kitchen's ventilation and commercial ventilation system design and project management is his typical scope of work. Rob Mahoney graduated from the first Gold Seal certification course held by the Ottawa chapter of the Mechanical Contractor's Association. Previous to design and project management, Rob was a tradesman, mechanic and commercial Real Estate Agent.
Rob's initial foray into Radon Gas, consisted of a sub slab depressurization system installed under direct supervision of Arthur Scott (author of Canadian Guide for Professionals Contractors) this was a simple adaptation of the methane reduction systems that Mr Mahoney had designed and implemented for years in developments built on old landfill sites.
Rob Mahoney is on the board of directors of CARST (Canadian Association of Radon Scientists and Technologists) and Member of AARST (American Association of Radon Scientists and Technologists) CARST was created by radon professional volunteers, to help Canadians understand and deal with Radon gas issues associated with our climatic conditions.
Radon Works mitigation systems all come with a lifetime guarantee against leakage and a five year fan replacement warranty. We promote Fantech fans, originally manufactured in New Brunswick and distributed nationally through various HVAC suppliers. This allows us to service your fan requirements the same day. We have access to all brands of fans and as their distribution network grows so will our use of them; however we must consider our clients first.
Need Expert Advice?
Contact us for a free consultation on all Radon related matters and HVAC related IAQ issues.